SAS ENERGY has been shortlisted for Solar Installer of the Year West Midlands
SAS ENERGY's work in the West Midlands has been recognised by the Energy Efficiency Award judges. We have been shortlisted for our work due to the completed projects in the region, the high standards of H&S and the SAS ENERGY staff who are dedicated to reducing corporate carbon emissions and also to producing renewable energy.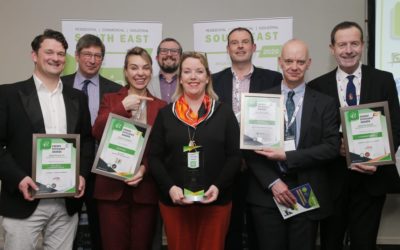 SAS ENERGY was supported by a table of our clients at this award winning event- Dixons Carphone, OVESCO + Sussex Estates & Facilities/University of Sussex.
read more
CALL US TODAY
01732 866731
©SASENERGY
Company No: 7028136Y
Vat No:981 550505