edie.net interviews Matthew Arnold SEF and Thaddeus Dell SAS ENERGY
Matthew Arnold from Sussex Estates and Facilities was interviewed for an in depth article for edie.net's sustainability series . Matthew and Thaddeus Dell from SAS ENERGY had given the journalist a tour of the recent solar panel installation at the University of Sussex.
Matthew highlighted how he worked with SAS ENERGY to create a 'ready project – so that they couldn't say no..'
Just ask SAS ENERGY for a transcript of the interview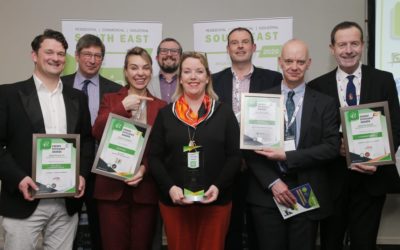 SAS ENERGY was supported by a table of our clients at this award winning event- Dixons Carphone, OVESCO + Sussex Estates & Facilities/University of Sussex.
read more
CALL US TODAY
01732 866731
©SASENERGY
Company No: 7028136Y
Vat No:981 550505