Government confirms RHI increase for Air Source Heat Pumps (ASHP)
It was announced today that new Domestic Renewable Heating Incentive (RHI) tariffs installations will come into effect on Wednesday 20th September 2017. As well as those installations from this date, it will also cover those that were installed after 14th December 2016 .
SAS Energy's MD Nick Porter said " We are extremely pleased to hear that some past customers and also certain new customers will be gaining a higher incentive rate than previously given. This is a step in the right direction, but we would like to see even more renewable energy solutions gaining higher incentives"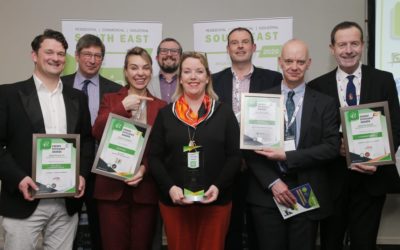 SAS ENERGY was supported by a table of our clients at this award winning event- Dixons Carphone, OVESCO + Sussex Estates & Facilities/University of Sussex.
read more
CALL US TODAY
01732 866731
©SASENERGY
Company No: 7028136Y
Vat No:981 550505